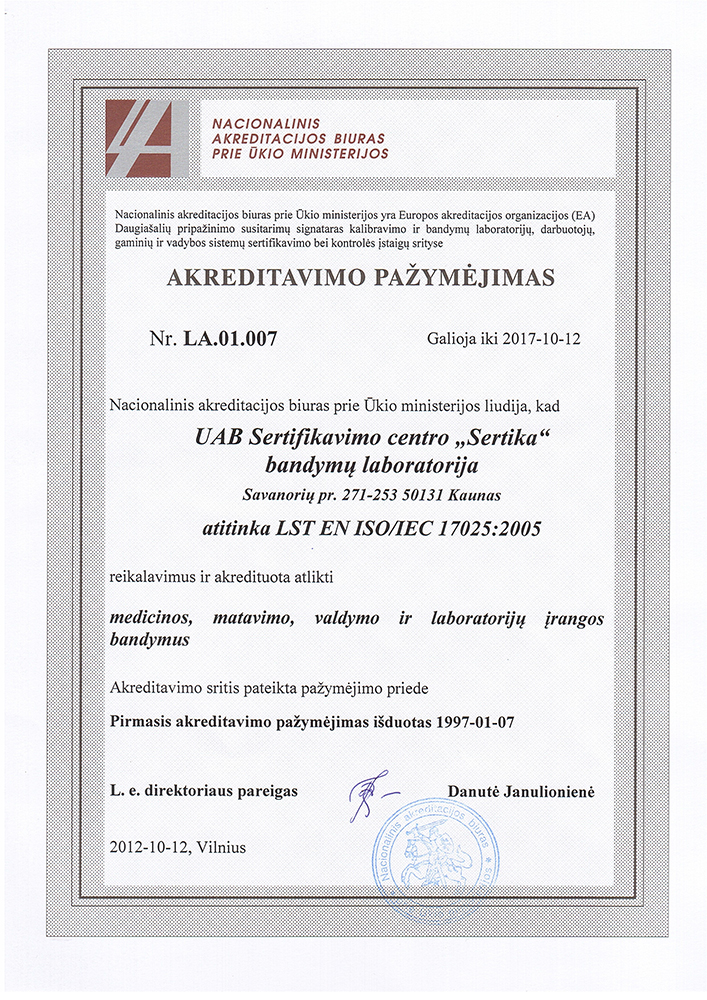 For many years our enterprise is the leader in design and manufacture of technical perimeter security products thanks for constant improving of technology and innovative solutions.
UAB SERTIKA, the accredited European laboratory, tested our sensors FM(24), FMW and FORTEZA and issued CE certificates. According to test reports our equipment satisfies the European standards on electromagnetic compatibility EN 60950 as well as on electromagnetic immunity EN 50130 and EN 61000.
Therefore our equipment corresponds to Russian and European standards and can be delivered abroad. The certificates and the accreditation of the laboratory are placed on our Website and can be viewed by any visitor.