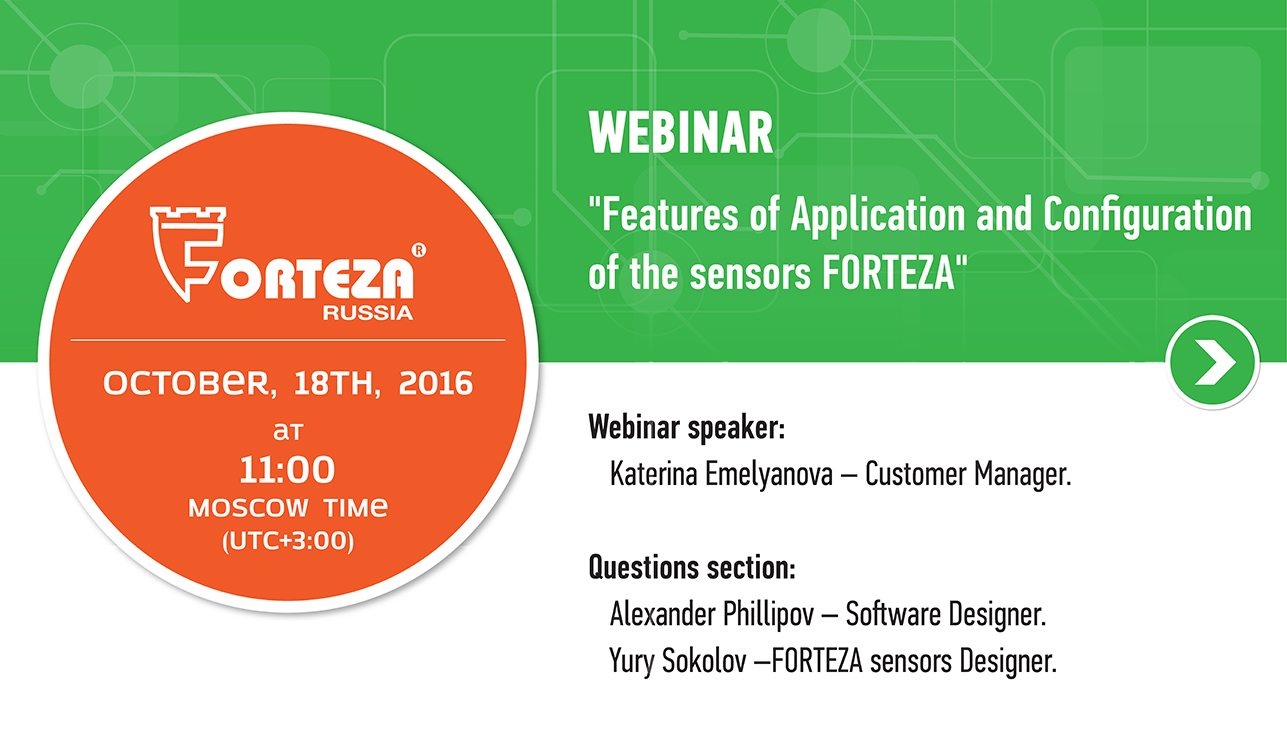 On October, 18, 2016 at 11:00 (UTC+3:00) we will hold the free-of-charge webinar in English. The topic is:
"Features of Application and Configuration of the sensors FORTEZA"
We offer you a unique chance to speak to the designers of the sensors FORTEZA and ask your questions in real time.
Webinar speaker:
Katerina Emelyanova – Customer Manager.
Questions section:
Alexander Phillipov – Software Designer.
Yury Sokolov – FORTEZA sensors Designer.
We will be glad to see you on our Webinar.